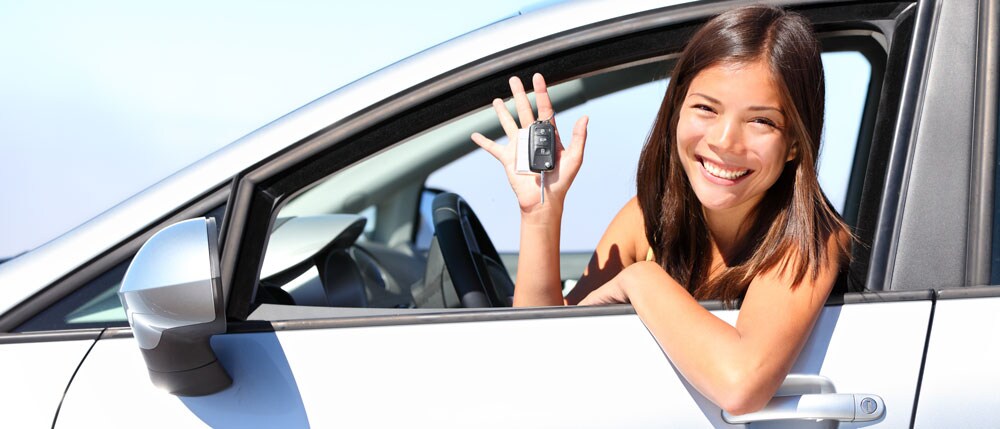 Why Ladies First?
Women Account For More Than Half Of Automobile Purchases, Yet Most Women Dread The Car Buying Experience. We look to make that process easy and less intimidating.
From vehicle selection, to completing the purchasing documentation, and delivering your vehicle, Don Johnson Motors will make sure your buying experience is pleasant and hassle-free.
Service
Many women are uncomfortable bringing their vehicle in for service. Our Ladies First Service Team is led by our Service Manager, Debbie Nelson.
What to Expect
Debbie will take the time to review your concerns. She will also take the time to explain what maintenance is required as well as any maintenance that may be upcoming. Keeping you informed is her top priority.
Parts & Accessories
Looking for a special part? Or perhaps that perfect accessory to customize your new vehicle? Our Ladies First Parts Manager, Sandy Reed, is here to help and answer any questions you may have.
What to Expect
Sandy can find the necessary parts to help you. If it's not in stock she can usually have it here for you the next business day. She'll also help with any accessories and may even help with a suggestion or two.
Collision Center
Accidents happen. Fortunately, Ladies First Collision Center Manager Amy Calloway & Collision Center Guest Service Manager Lisa Kipp are ready to help make the process go as smooth as possible.
What to Expect
From working with ALL insurance companies to getting you set up in a loaner vehicle, Amy and Lisa can handle it all. Keeping you informed on each step of the process until your vehicle is ready to be picked up.
Sales
The majority of women dread the car buying experience. Car shopping doesn't have to be frustrating or confusing. Our Ladies First sales team is led by Pam Davis. An integral part of accomplishing our mission is by pairing our guests with a Product Specialist that makes them feel comfortable.
What to Expect
Pam will take the time to learn about you and your specific vehicle needs. As a non-commissioned Product Specialist, she will help find the vehicle that best suits your wants, "must haves" and of course, your budget.
Finance
Once you've determined which vehicle meets your wants and needs, our Ladies First Finance Director, Tanya Ullum, works with over a dozen local and national lenders to get you the lowest interest rate available.
What to Expect
Tanya will work directly with the lenders best suited to meet your financial needs. In addition to securing the lowest rate, she can offer her knowledge on which products such as service contracts, GAP Insurance, exterior protectant, etc. would best help to protect your investment.